There strides the behemoth. Across nearly 20 years, Slomatics have developed a singularly identifiable style in the heavy underground. Working since 2004 from their home in Belfast, Northern Ireland, they have crafted seven-going-on-eight full-lengths and countless splits with outfits like Agents of the Morai, Conan, Holly Hunt, Mammoth Weed Wizard Bastard, Yanomamö and many others, fostering a sound that soars at least as much as it crushes. 
A science-fiction backdrop casts a duly futuristic theme around which their material is based, and as they offer lumbering tones and massive, wilful slogs of doomed riffs, they complement that grooving clarion with a sense of space that is all their own. From 2012-2016, drummer/vocalist/lyricist Marty Harvey and founding guitarists David Majury and Chris Couzens grew ever more expansive across a trilogy of albums telling a single story, and while 2019's Canyons and their sundry joint outings moved past that narrative, they did not forget the lessons learned in creating a sense of the epic to match the hugeness of their sound.
As they move toward their eighth album after a widely-lauded (and loud) split LP with Domkraft, Ascend/Descend, in 2022, they arrive as respected veterans of a global scene, consistent most of all in their evolution on a winding but sure path, building new worlds even as they destroy old ones. Unrepentantly, gloriously heavy, their live sound – the festivals read like a wishlist: Roadburn, Desertfest, Freak Valley, Psycho Las Vegas, etc. – is a physical presence in the room, genuinely consuming. And as they look ever forward in song writing and performance, with an increasing scope and breadth bordering on the psychedelic, they are all the more unto themselves. The slow march to oblivion, put to tape. 
Slomatics are:
Marty - Drums / Vocals
David - Guitar
Chris – Guitar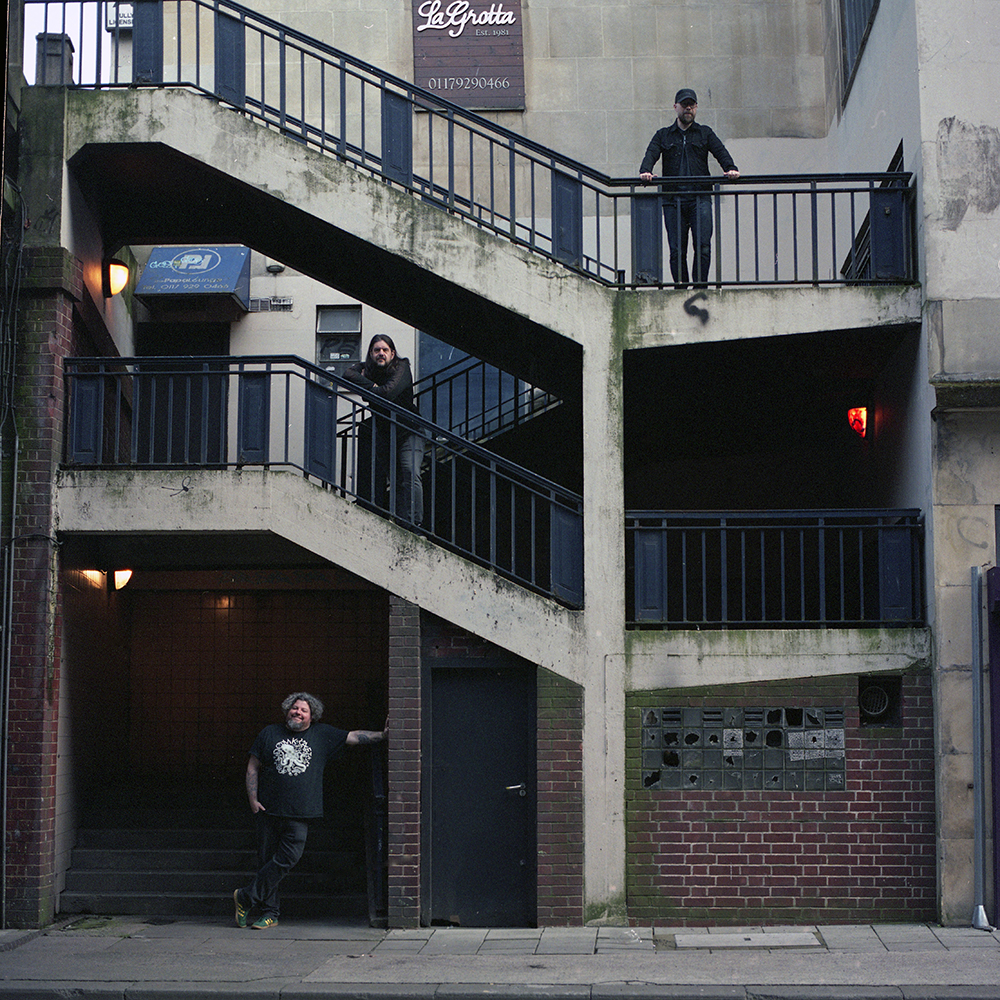 Click Here for press pictures and logo.