Whilst the tide has come in and gone out and come in again on the shores of heavy music, Slomatics have patrolled the surf, unmoved by the shifting sands, unflinching in their dedication to tone and riff. True pioneers of what we call sludge and doom, blending elements of psychedelic rock, conjuring images of overgrown celestial bodies marshalled by undiscovered extraterrestrial entities. Name any heavy band from the last ten years and you will find Slomatics as a crucial ingredient in their own primordial soup, whether they are listed as an influence or not. Essential, irreplaceable, impeccable and peerless heavy music. Influenced by the past, here in the present, echoing a vision of the future...
Formed in Belfast late 2004, Slomatics aim to reduce riffs to a primal state of heaviness, to produce music which whilst imploding under its own weight, creates a joyous and euphoric state of wellbeing which can only be obtained with a slew of vintage amplifiers, fuzz pedals and analogue synths.
This has endured through UK tours, gigs in Europe, seven albums and a mountain of split/vinyl/cassette releases. The band's trilogy of A Hocht/ Estron/ Future Echo Returns received universal praise, including shortlisting for the N. Ireland Music Prize and the vinyl release of 'Futurians' celebrating their triumphant set at the legendary Roadburn Festival. Recent year have seen the collaborative release of 'Totems' with Mammoth Weed Wizard Bastard,  received critical acclaim worldwide, with the bands endless boundary pushing seeing them reach new heights. Festival appearances including Psycho Las Vegas, Desertfest, Void Fest, Soulcrusher and Hostsabbat have followed. A split 12" with Ungraven was released via Black Bow Records March 2021 followed by a Split 7" with Yanomamo via Iommium Records August 2021, and the band maintained this highly prolific streak with the release of 'Ascend/Descend', their split album with Swedish psychedelic rockers Domkraft on Majestic Mountain records. Never a band to sit still, they are currently writing for their eighth album.

Slomatics are:

Chris-Guitars
David-Guitars
Marty-Drums/Vocals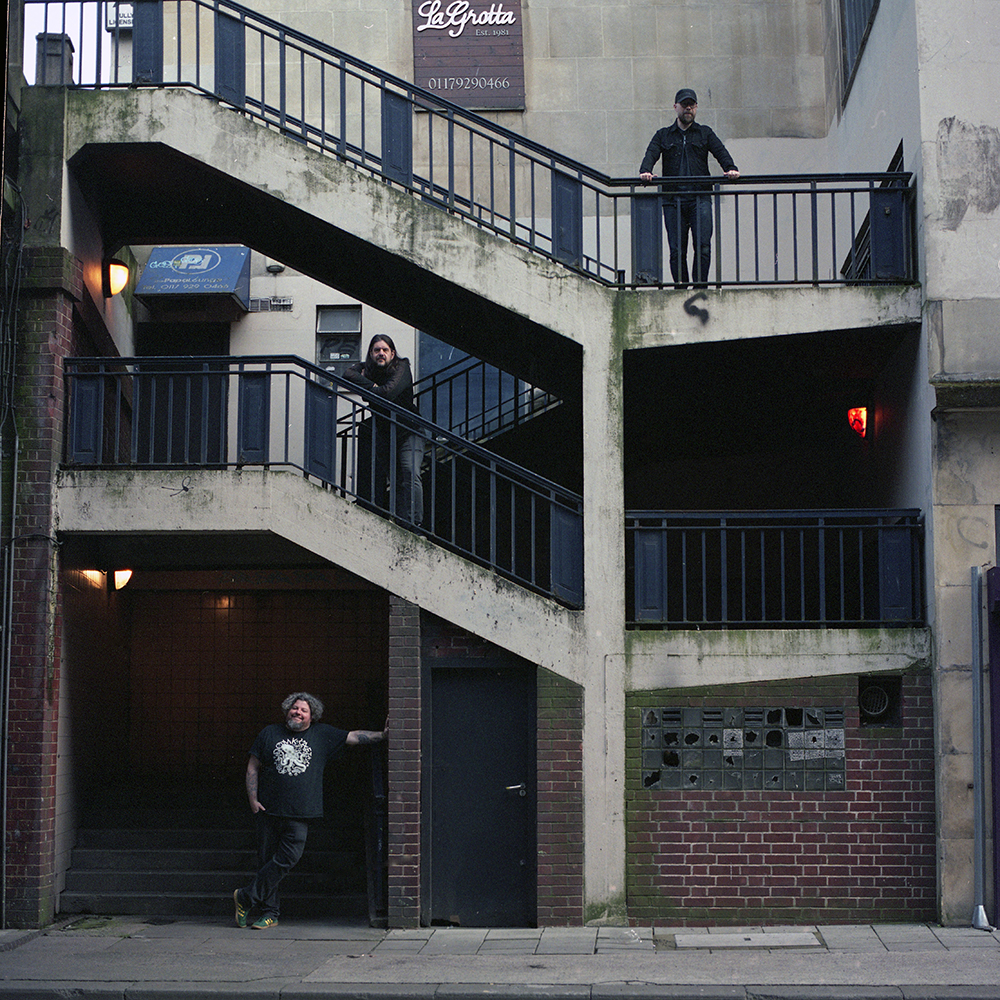 Click Here for press pictures and logo.